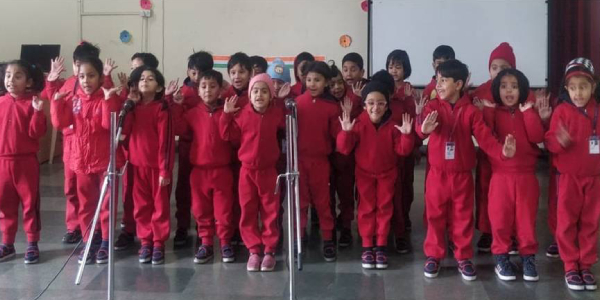 Early childhood growth should primarily focus on both physical and mental to nurture a responsible adult. Be it your kid's social life, academics, or even accountable behaviour depends upon the perfect foundation that has been laid in his early life. Hence, incorporating activities in the curriculum is a must for a toddler's holistic development. However, an increasing trend is showing that toddlers are less exposed to physical activities and thereby losing their natural aptitude for physical movements. Early entry into daycares, overexposure to technology and classrooms that focus only on academic requirements are increasingly hindering the growth process. These challenges are urging schools more and more to implement activities that enhance holistic growth for the tiny tots. This article takes you through some fabulous school-based junior wing activities.
Benefits of activities at school and a few junior wing activities events
Physical activities for young kids are essential for developing motor and social skills. They help to strengthen your little ones' muscles, bones, and joints, along with preventing unwanted fat from building up. Social and emotional growth is also immensely dependent on how frequently kids are exposed to physical activities. Hence, help improve your kids' concentration, self-confidence strength, and coordination with some of the junior wing activities mentioned below.
Seven junior wing activities ideas
Colours day celebration
Colours day celebration is a popular junior wing activities event. A colour is selected, and the kids are instructed to dress up in that colour. This activity helps the kid to be more aware of that colour and its significance. If the green colour is chosen, decorate the whole classrooms and corridors with hues of green. Keeping up the theme, ask kids to bring sprouts to spice up the activity by conducting cooking without fire activities. You can even ask kids to prepare a speech about their favourite green vegetables.
Explore More About : Republic Day Activity For Kindergarten
Pajama Party
Pajama Party is a fabulous theme-based junior wing activities event. The tiny tots are asked to come dressed up in pyjamas to the school where they are welcomed to exciting events like Pillow play, storytelling, starry nights, magic shows, and even DJ music shows. The kids would love to participate in this event as they get to celebrate with their friends and teachers to some awesome fun. Do not forget to adorn the classrooms and corridors with colourful balloons and cartoon characters, and make the whole event memorable with many clicks.
Nature's day celebration
Nature's day celebration is a vital junior wing activities event that can help sensitize students about the necessity of conserving the environment. Take up this celebration to organize activities like "love for saplings," where students plant and water the saplings under the essential guidance of teachers. "Collage making" event is yet another exciting activity that requires the toddlers to paste on the big cutout of the earth. This activity helps in understanding nature. Also, organizing poster competitions and nature-based dance performances improve the coordination with classmates and even the love towards nature.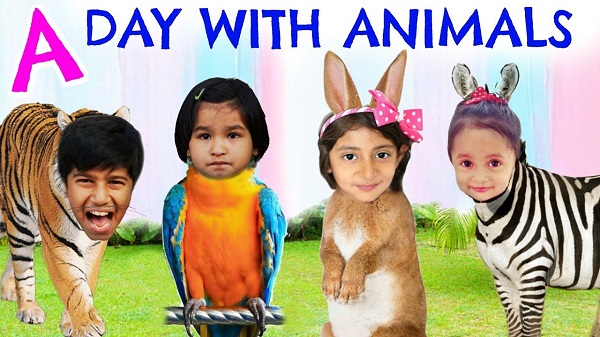 A day with animals
Though schools take young kids to zoos typically, dedicating a day to celebrate the animals is crucial to cultivate feelings of empathy, care, and admiration towards animals. Spend the day organizing activities like Animal Parade, Role Plays or animal dance. Organize events like an Animal quiz for the tiny tots and ask them to come prepared for the game. These junior wing activities can emphasize the importance of rich fauna among the tiny tots.
Father-child bond week
It is prevalent to celebrate mother's day with full zeal and enthusiasm. Fathers should also be given their due love and respect. It will be fabulous to organize Father-Child bonding activities and to strengthen the kids' bond with their father. Set up fun activities like Balancing race, fun with colours, musical chair, and cooking without fire. Children would love to spend quality time with their father, and it will be an opportunity to strengthen their bond.
Halloween celebration
Incorporating festivals from all over the world is a way to get your kids accustomed to different cultures and traditions. Organizing fancy dress themes like "Angels and Demons" will require the kids to dress up as angels and witches, adorning the school premises with Jack-o-lantern and arranging spooky dance parties to spice up the Halloween celebrations. Do not forget to prepare masks for your tiny tots.
National leaders' celebration day
Like any national and regional festivals, celebrating the birthdays of great leaders is a way to remind the kids about their significant contributions. Organize fancy dress competitions and documentary displays on these occasions. Children's day celebration is one such festival that kids expect with great zeal. Kids dress up as "Chacha Nehru" and present speeches.
Activities are essential to boost the creative sides of the tiny tots. Ensure that you implement more innovative junior wing activities for the holistic development of your students.