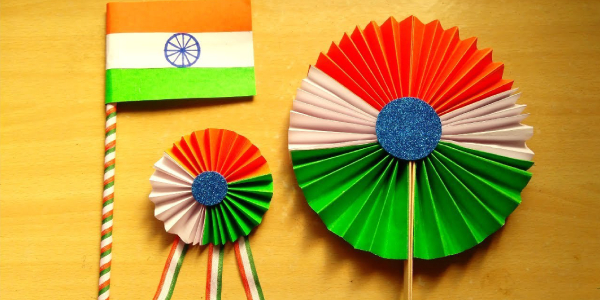 How To Make Republic Day Interesting For Kindergarten Kids
Does a child know the significance of Republic day? Not many children will even be aware of why we are celebrating Republic day and why it is a national holiday. We could tell them or even teach them but it may not stay in their minds even if you attempt to do it in the most simplest way possible. One effective way the kids can easily learn about any particular thing is to involve them in the learning process. Tell them, teach them and involve them in hands-on activities that reinforces the concept such that they will never forget.
Republic day activity for kindergarten kids can be fun and exciting. It is new for them and their curiosity will be in leaps and bounds. Start with a simple activity such as tracing the India map outline. Here, you just need to get a printed India map on an A4 sheet. Ask the kids to first trace it out with pencil and then fill the outline with colorful beads, flower petals or straw. It is a good exercise to enhance their motor skills. Introduce the kids to our national flag and show them a sample. There are several ways by which one can make a flag. The simplest thing would be to draw and paint the respective colors. Other creative ways of doing this would be to use thick colored sheets, painting ice-cream sticks orange and green, use coloured rice, titbits of colored paper or clay. Also, for the day you can get them involved in making tricolored sandwiches for lunch. These activities will enhance creativity and their knowledge of Indian flag.
Explore More About : Halloween Party Ideas For Kids
Crafts Activities For Republic Day
Republic day is the right time to introduce kids to different national symbols. Like for example teach what our national bird is and get them involved in creating a beautiful peacock. Teach them the different colors in a peacock. Initially, let the kids draw and paint it. Next, inspire them to think how else they can do a peacock. Get different leaves and ask them to make a peacock out of it. You will surely be surprised with the output. Also, instead of painting or coloring, they can also use color paper to create peacock. These activities will help them learn about our national bird.
Introduce origami to reinforce the colors of our national flag. It can be a simple tricolor badge or an origami art of paper strip flowers. Use a thick colored sheet of tricolor. Teach them how to make a badge for Republic day. Use tri colored paper strips to make flowers and wands. Such activities will keep them occupied and enhance their motor skills. They will learn the national flag colors along with origami. There are other interesting activities that will help them learn our national flag. Craft activities will get them involved in the learning process and at end you will find them coming up with interesting activities.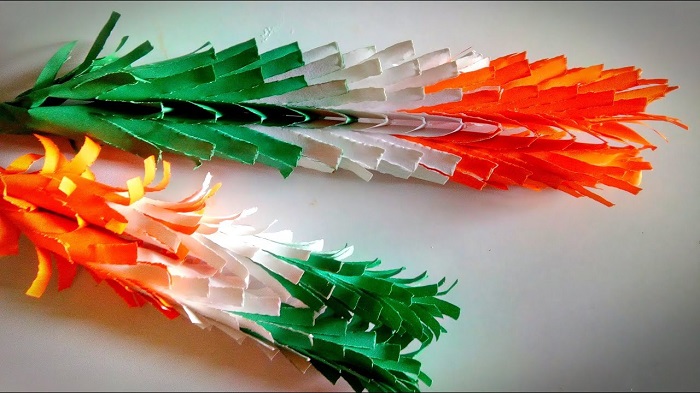 Teach the kids how to create tricolor wall decorations or paper buntings. Involve them in the activity and use it to decorate school boards or classrooms for Republic day and other republic day projects. Use popsicles to make tricolor candles. Tape the ice-cream sticks with glitter tapes and use dried leaves as flames. You can also cut out orange color sheets to use as flames. Get tri colored pom poms to make garlands or a simple wrist bands. Teach them how to quill papers. Get tricolor paper strips, quill them to make tricolor key chains.
Fun Activities For Republic Day
Republic day activities for kindergarten can help them learn a more both on the significance of Republic day and crafts. It instills a lot of interest in kids and they are happy to be involved. This is the time to learn a lot about our nation. It could be simple things like colors of the national flag to currency of India. Create fun activities around the national symbols and currencies. Like matching the right pairs and also a quiz contest if you have up to ten kids. This will help them learn concepts in a competitive way.
Why not have a boat race between two countries? It is an interesting activity. Form two teams and let them make a boat and flag using clay. Give them a big vessel filled with water. Test the boat and start the contest. Give them tricolor dals to be transferred to appropriate vessels. This activity will get them excited for sure. They will learn the tricolors, enhance motor skills and learn to transfer dal without spilling. Talk to them about how the nation celebrates republic day and an air show is one of them. Show them how it is conducted and ask them to paint it using water colors.