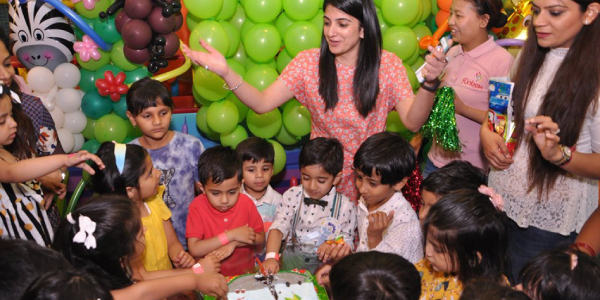 Usually, during the last weeks of school academic year, there will be a lot of fun and excitement regarding summer vacation. Schools conduct carnivals and annual day celebrations. Families throw pool parties and picnics. It is a big celebration that every preschooler enjoys. In the same way, by a unique kind of planning, the beginning of the academic year can be made exciting and fun. We have shared some innovative kindergarten welcome party ideas that will assist the kids to look forward to performing the best in the forthcoming year.
Conduct back to school function:
School supplies mostly affect the family's budget. It is best to consider conducting a backpack stuffing party with the help of families and friends that are willing to help others.
Request each guest to arrive with a specific item. It can be pens, paper, gluestick, notebooks, etc. Offer backpacks either gently used or new and create an assembly line so that the kids can easily fill their bags with necessary supplies.
After completing the task, the kids can eat, play and have fun at the party.
Once the party is complete, take the backpacks and handover to the school district office, local YWCA or other associations that reach the things to kids who are in need.
It is recommended to call the organizations before organizing the party and find out their exact requirements. School supplies list differs from one school to another. When you approach the organizations, they would give you a clear list regarding several girls and boys they serve.
Explore More About : Creative Annual Function Ideas For Primary School
Conduct a backyard campout
Once the weather turns cold and feasible for outdoor entertainment, you can start conducting programs such as homework assignment sessions, field trips, and soccer lessons. It is best to use the backyard in night hours in the form of camping.
For backyard camping, you will require coolers with ice, sleeping bags, air mattresses, and tents.
You can serve food items like chips, cut vegetables and fruits, hamburgers, hot dogs and more.
If possible, initiate an outdoor movie auditorium and play a movie with a school ambiance like High School Musical or Grease.

Conduct fashion show with a theme back to school
Once you complete the entire shopping for the new academic year, your child can call his/her friends and conduct a fashion show.
Organize a catwalk, switch off the colored lights, play techno music and give everyone a flashlight. This way, they will look dazzling wherever they walk.
Serve cut vegetables and fruits, bottled water, cookies and tea sandwiches for the guests or kids arriving at the party.
Another alternative option is kids can bring their gently used clothes and exchange with each other. This way, they can refresh their wardrobes. If needed, they can also collect all the clothes and donate the clothes to kids who are in requirement.
We hope you find these kindergarten welcome party ideas useful and interesting. If you have new creative ideas, you can share it with us by commenting below.