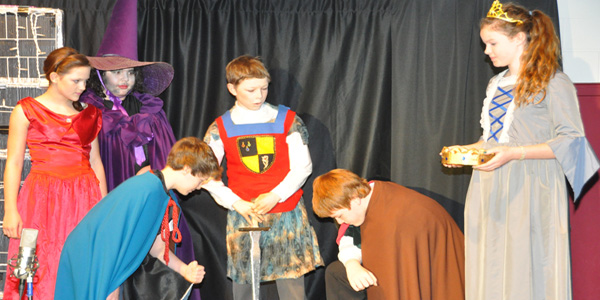 School functions are a wonderful way of getting the students to demonstrate their creative and imaginative side to their parents and peers. Most schools plan elaborate annual day functions that offer every child to play a role in it. This grand occasion is a chance for all the members of the school to contribute to a common goal. A lot of action and work goes into executing a flawless function. This can be a little tricky, as the schools cannot afford to spend too much time on preparing for the functions and events either, as it will take away time from studies. However, if planned right, any school can hold a grand event without sacrificing any extra time.
Explore More About : Kinder Garden Events
Tips To Make Any School Event A Roaring Success
Create A Plan Well Ahead Of Time
The preparation for the event should be put into place by creating an organizing committee well ahead of time. This gives the committee to organize and discuss various issues related to the function.
Issue Invitation TO Your Chief Guest As Early As Possible
Most of the time school functions tend to have Chief Guest to preside over the whole function. Generally, schools try to invite people who have achieved a lot in life and guide the next generation of students with a few motivational words. However, these kinds of people are usually very busy and hence need to be invited in advance to ensure that they are available for the date of the school's function.
Reorder The Timetable to include extra time for rehearsals
As students will be performing on the stage in front of all the guests, their performances need to be as perfect as possible. This can be possible only with continuous rehearsals. The event organizing committee can find a way to reschedule the school time table to have an extra allotted each day for rehearsals. After all, practice makes perfect.
Ensure The Entire School Is Clean Before The Big Day
As plenty of visitors will be turning up for the big event, it is crucial that the school appears spotless. Everything needs to be arranged in perfect order and give a vibe of an orderly place where students come to learn.
Add Interesting Décor
There are plenty of items available in the market that can be used to decorate the school campus to make it look more inviting. Balloons, light, flowers, etc. are all different options available to brighten up the special day.
Arrange For Backup Power supply
As the school event will require lots of electricity to power the mics, the electronic equipment used as well as the sound system, it is safer to invest in a good power backup system like a generator for the big day. This can help avoid any embarrassment in case there is a disruption in the power supply.
By the time the D-day arrives, the school needs to have the entire list of events to occur all prepared. This helps in ensuring that the program goes ahead smoothly with no interruptions. They generally follow the pattern seen below
Prayer Song
Welcome Speech
Inviting the Chief Guest to say a few words
Inauguration of the event
Annual prize distribution for academics, sports, and other achievements
Cultural programs consisting of dance, music, skits, etc.
Vote of thanks
As seen above, it is necessary that everything is timed properly to make sure that the entire event does not take too much. After all, the participants are young kids. They will get tired after a while. Sometimes there is veto process to reduce the number of cultural items. This can help reduce the entire time of the program.
What the best event planners recommend:
Since school functions will be attended by plenty of children and their parents, it is critical that any kind of decorations or décor material used is deemed safe. One way to avoid running into any problems is hiring professional event planners to carry out the tedious work of decorating the school for you. The Stage decor and prop management by Kiyoh is often touted to be the best value for money. They manage to create a magical feel to the entire night without using any dangerous items and yet all at an affordable price.