What Is A Kindergarten Round-Up?
Kindergarten is the starting phase of a child's education. It is also an important phase where the child gets introduced to a school system though the environment may not be as challenging as middle or high school. This stage gets them ready to face the challenges of school life, improve motor skills and cognition. It is not easy for most kids to start with school right away, for some kids even kindergarten is tough. A Kindergarten Round-Up is a program organized by most schools to introduce kids and parents to experience kindergarten for a day or half a day.
A roundup is an orientation program for both the child and parents. It brings the families to school to visit the classroom, staff room, meet the teachers and sample a day at kindergarten. Parents who have registered their child to attend kindergarten are invited to come along with their family to the school facility. The teachers mostly cancel regular school for two days to make arrangements for the event. Parents will have to complete some paperwork and the child is taken to the class. While most of the children find it interesting as they are with the parents, some kids may express anxiety and fear seeing teachers and school.
Explore More About : Top Junior Wing Activities For Schools
Why Is Kindergarten Round-Up Required?
A Kindergarten Round-Up helps a child be exposed to most of the activities they will be doing at kindergarten and this includes art, language class, physical education, music, recess and lunch. The school mostly tests each child's readiness for school. This may not be a complete test to spot children who may need special service to improve motor skills. But if teachers spot such children, they may refer to special education preschools. While the child gets to know the transition phase, it also gives parents a sneak peak into their child's school life and what to expect.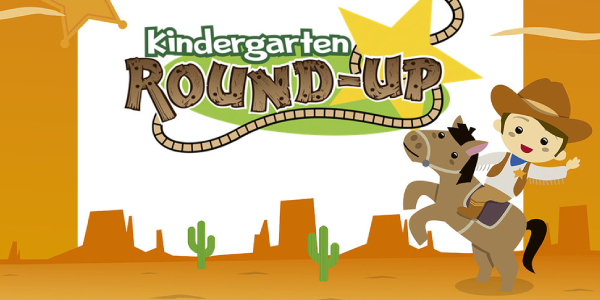 The event is more or less the same in all elementary schools. It just provides a platform for teachers to conduct an informal assessment of a child's readiness towards school. It gives a good opportunity to test the vision and hearing of the child. This will help detect such issues earlier on and reach for assistance before even the school starts. It is mostly a 90 minute event where the parents can interact with teachers and other parents. They get to learn the curriculum and skills and make the child practice before school begins. A Kindergarten Round-Up is a proactive step that aids the teachers, parents and the child alike.
Outcomes Of Kindergarten Round-Up
The outcome is usually mixed but certainly an advantage for the school and parents. In certain cases the child may develop paranoia and may refuse to attend school if they feel that they are going to be separated from parents. But in most of the cases, children get mentally prepared to face kindergarten after the roundup event. It is addressed as the step in the right direction where you can catch them pretty early on. Parents get to know the different arts and crafts activities they can do with the child at home.
A Round-Up aims at making parents and children comfortable with the school system and it really does that. The parents see this as an opportunity to see the facilities the child is going to experience in the coming months for a few years. They enjoy seeing the staff handle students and get first hand information on the curriculum. It is also a platform where you can find a few children who would require special needs. Speech problems, vision and hearing needs can be effectively brought to the notice and treated before school starts.