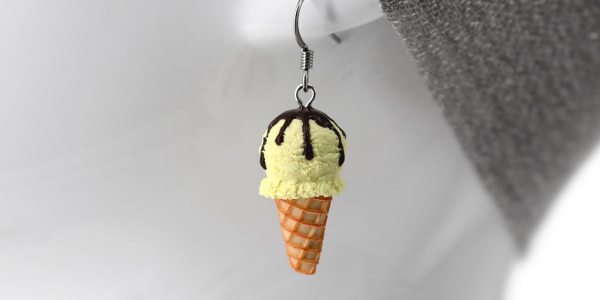 Clay craft is one of the interesting and fun ways to motivate the creativity and imagination of the child. They love to play with doughty texture and vibrant colors of play dough or modelling clay. Playing with clay enhances the children's fine motor skills especially when they utilize their hands to form different shapes.
Interesting clay craft concepts for children
Are you thinking about how to keep your kids occupied during vacations? Well, you need to give them clay craft. At the start, you have to guide them, where they will begin creating excellent artwork using modelling clay. It not only keeps your child busy but also helps your child in various ways.
The child recognizes the concept of effect and causes when picking the clay in his/her hand and tries to squeeze to alter its shape.
It increases the attention and concentration span of the children.
It stimulates the creativity of the child and also tickles his/her intelligence. Technically, it develops several fresh synapses in the child's brain and triggers the neurons over the intelligence applied while playing with clay.
It enhances eye and hand coordination in children and assists in the development and growth of fine motor abilities.
It is surprising to hear that most great scientists of all generations enjoyed playing with clay and they even develop complicated clay models from an early stage. If this information has impressed you, then you should let your child explore clay craft whenever he/she wishes to play indoors. We have shared some creative clay craft concepts that will keep your child busy all time.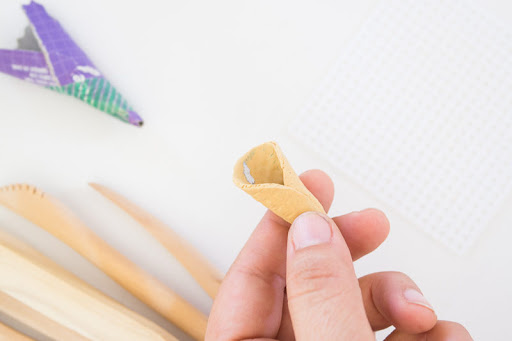 1. Creating clay cone ice-creams
It is one of the excellent clay modelling ideas for preschoolers. With different colors of clay, they can make attractive cone ice creams.
How to make clay cone ice creams?
Gather some cardboard toilet rolls. Next, cut, open and roll them to make a nice cone shape. Glue or staple the open part to ensure that the cone remains in shape. Play dough comes in numerous attractive colors. Take some attractive colors and make a cone shape by sticking on the cone. It will look like ice-cream scoops in several flavors. Make small dots to denote sprinkles. After completing the cone ice-creams, the kids can start to play the ice cream cart game.
2. Clay caterpillar
Another best creative activity for preschoolers is making clay caterpillars. It is enjoyable and simple to make caterpillars using clay. The caterpillar's body can be formed by making small round balls or shapes. It is surely an easy task for preschoolers.
Explore More About : Ten Awesome Alphabet Activities For Kids
3. Pasta and seashell impressions
If you are looking for an interesting clay craft for young kids, pasta and seashell impressions are the best option. They will feel amazed by several impressions that are possible to create using pasta and seashell shapes.
How to make?
First, take a rolling pin and flatten the clay. If needed, you can ask your kid to do the entire steps. You can show them how to do one or two and they can easily imitate and do the rest. Give them some pasta and seashell shapes and ask to press into the play dough. Remove the shapes. Allow the child to determine what he/she has created using pasta or seashell shapes. If you have doll shoes or plastic animals, you can ask to use them to repeat the same procedure to make tiny footprints.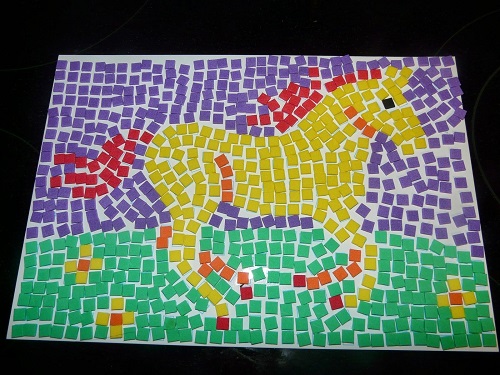 4. Mosaic art
It is a creative and innovative art task for both kindergarten and older children. By utilizing bits of dried, old play dough, you can create this beautiful art. Through this art, you can tell children about the ways to reuse or recycle waste materials.
How to make it?
For this, first, you need to gather bits and pieces of dried and old play dough. Now, give your child an A4 sheet paper. Ensure to stick the paper on the cardboard before giving them. Ask him/her to draw a beautiful art like the garden scene with sun, flowers, mountain, river and trees and clouds. Give them a brush and let them glue the outlines of the artwork. After gluing, ask them to use appropriate colors and stick on the outlines. Thus, your kid can make a lovely mosaic. You can frame the art work and display it on your wall.
5. Fruit basket
The fruit basket is another interesting clay craft perfect for kids of 5 years of age. You have to help them to create this basket of small lovely fruits. The final output will look colorful and realistic.
How to make it?
Take brown play dough and your kid to create a small basket. After making a basket, ask them to take green, yellow, purple and red play dough to make melon, a pineapple, a banana, apple and also a bunch of grapes. To make the pineapple look realistic, you can tell them to use sticks and make markings. It is recommended to assist whenever needed to design the fruits rightly.