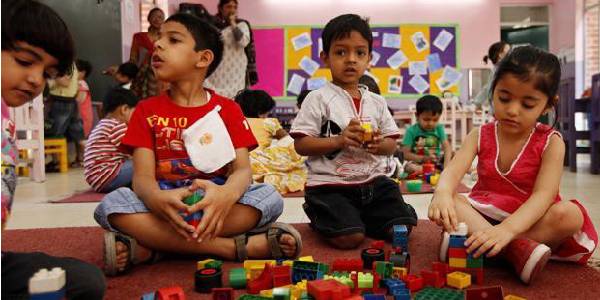 Among the many advantages of sending your child to attain early childhood education is offering them the chance to involve in childhood screening. Such screening is given to kids who are of 3-6 years of age. Actions like hearing, responding,health, speech, vision, coordination, emotions and social skills with other candidates are tested during the kindergarten learning. Screening can identify improvements or health issues in any child that needs proper care to avoid learning delays in the future.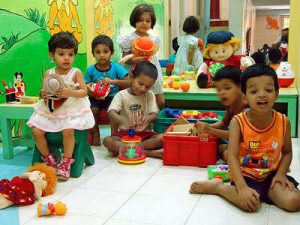 Influence of pre-schooling on children
Childhood education programs not only benefit students' learning process but also have positive economic impacts. Many government nursery schools enable children from low-income families to receive an education free of cost. On the contrary, some schools also provide social and parenting skills training to the parents allowing them to teach their children at an early age. The surveys state that there has been found better potential in students at higher levels who have received early education when compared to the students who are deprived of it.
Explore More About : Various Ways To Educate Students In Kindergarten
Why is early learning more effective?
Experts in the fields of psychology and child development have accentuated that playing and interacting with different people is akid's natural method of learning. Participating in various cultural andsocial events also has a positive influence on children's learning and development.
It is vital for guardians to take responsibility for their child's early growth. You cannot blindly rely on kindergartens for your child's initial stage of learning. Being parents, you should remember that a child becomes capable of responding mostly when education starts outside the walls of your house.
Responsibilities of parents towards their child's primary education
Whether you are sending your child to a preschool, kindergarten or you believe in the philosophy that early learning is more productive when imparted in a natural setting like home, you as a parent should have the fundamental knowledge and know the objectives of early age education.
Kindergartens offer an exciting learning atmosphere
When some guardians are certain about sending their child for pre-schooling, there are still some parents who wonder whether enrolling their child to playschools is the right decision. Kindergartens can be an amazing space for your child to start learning. If you want your children to enjoy what they are learning, nursery schools are the best way to go. Teachers in playschools often tries to include fun when they are teaching. It makes your child excited to learn more and learn new things easily.